Eindelijk lagen ze dan in de schappen, de nieuwe producten van Catrice en Essence! Ik heb er een poosje op moeten wachten, maar toen we een tussenuur hadden en ik weer besloot te kijken, had ik geluk. Alles was net bijgevuld, dus toen kon ik mijn slag gaan! Nog niet alles lag er, maar de beautyblender van Essence lag er bijvoorbeeld wel, dus daar had ik wel heel veel geluk mee (de volgende dag toen ik er kwam was die namelijk alweer uitverkocht). Ik vond de LE'S van Catrice en Essence de laatste tijd niet zo bijzonder meer, maar nu zijn er wel weer twee LE's die ik heel mooi vind. En daar moest ik natuurlijk ook wat van meenemen! Kijk maar mee op de volgende pagina.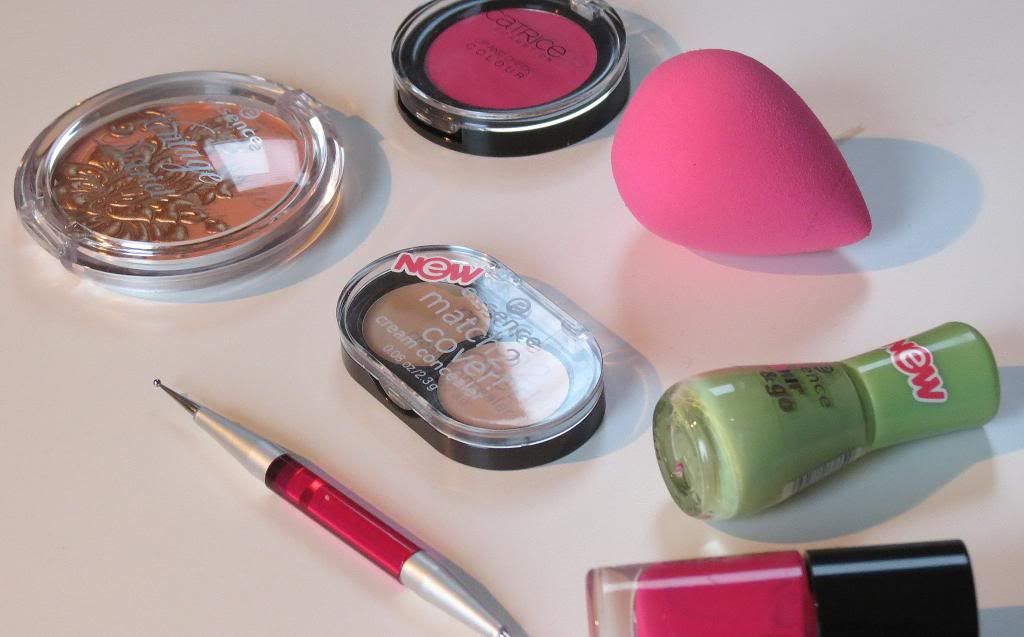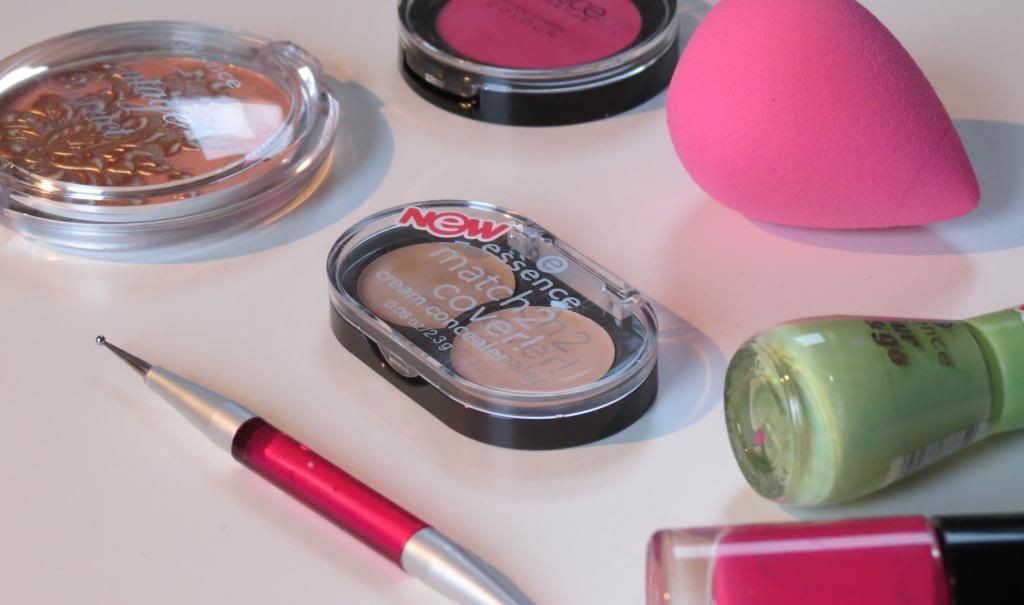 De prijzen van de Essence/Catrice producten:
Essence beautyblender dupe: €3,99
Essence LE Vintage District blush: €3,39
Essence cream concealer: €2,59
Essence 150 Uppper Green Side: €1,69
Catrice 790 The Pinky And The Brean (uit collectie): €2,69 €1,35
Catrice Lip And Cheek colour: €3,99
Essence dottingtool: €1,79
Ik heb het Absolute Nude palette van Catrice niet kunnen vinden, maar voor de rest ben ik heel tevreden. Vooral met de beautyblender dupe ben ik heel erg blij, ik kan niet wachten om 'm uit te proberen. Ik ben ook heel benieuwd naar de blushes van Essence en Catrice en naar de creamy concealer van Essence. Eigenlijk ben ik gewoon naar alles benieuwd. Als jullie van een bepaald product graag een review willen zien, hoor ik dat natuurlijk graag!
Heb jij al producten van de nieuwe Essence/Catrice collectie?