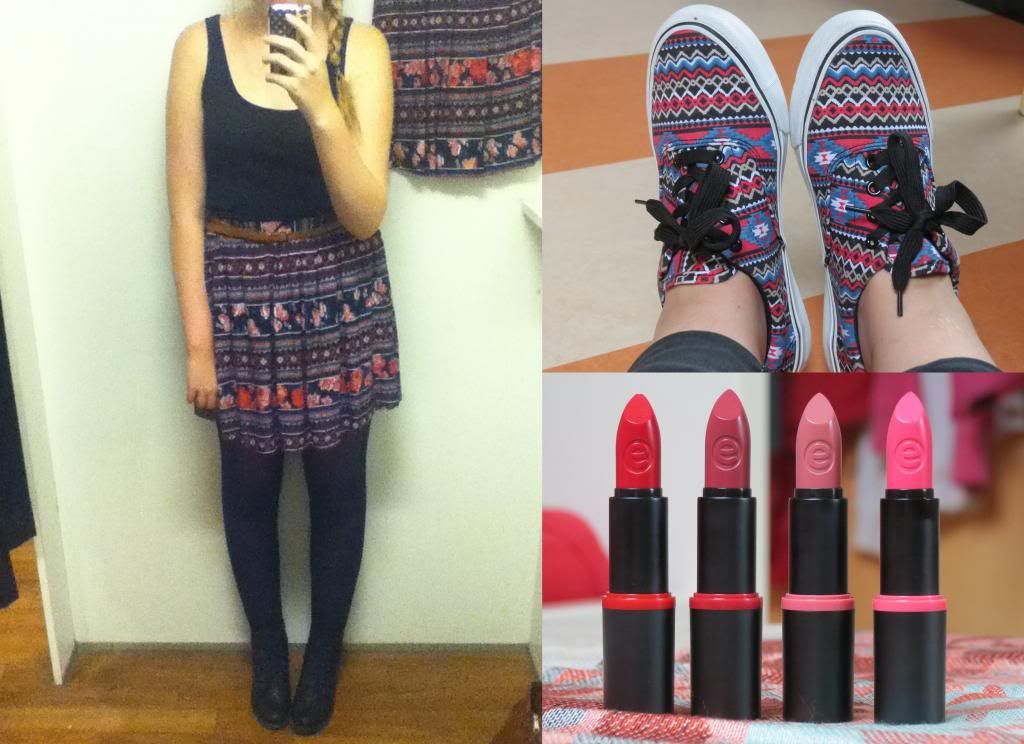 Het blijkt maar weer dat ik ongelofelijk ben gefaald, want in mijn vorige shoplog zei ik dat ik wat minder wilde uitgeven. Maar toen kreeg ik deze week een mailtje van SWYF met daarin dat ik de Blogger Design Contest had gewonnen! Jullie herinneren je vast nog wel het artikel met de lookbook in London Style die ik maakte, waar je dus €250 mee kon winnen. En guess what, ik heb gewonnen! Toen mijn moeder en ik nog treinkaartjes over hadden (eigenlijk had ik een afspraak maar dat ging niet door), besloten we om naar Utrecht te gaan. Toen we nog tijd over hadden, besloten we om ook nog even langs Almere te gaan.
New Look
♥

Skater skirt €14,99
♥ Zwart hemdje €4,99
Kruidvat
♥ Essence Longlasting Lipstick 03 Dare To Wear €2,39
♥ Essence Longlasting Lipstick 08 Colour Crush €2,39
♥ Essence nagellak in 129 The Boy Next Door €1,69
Primark
♥ Ruitjesblouse €13,-
♥ Rugzak €10,-
♥ Schoenen €8,-
♥ Sjaal €5,-
♥ Portemonnee €3,-
Wat vinden jullie van mijn aankoopjes?